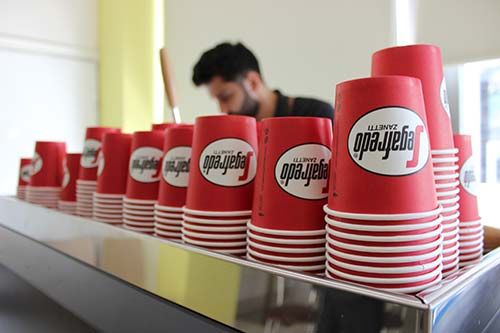 Celebration of Coffee day at Pasha Insurance head office.
C`est Bon together with Segafredo Zanetti brought the best of coffee shops to Pasha Insurance staff. The rich coffee and desserts menu together with professional baristas enabled the guests to feel not office but in a cozy coffee shop. The hot drinks included: Caffe Latte, Cappuccino, Caffè Mocha, Espresso, Americano and many other popular drinks of coffee lovers.
The special master class on the origin of coffee and how to become a professional barista was delivered to all staff members during the event.
We are ready to deliver our Coffee Bar services for:
Office
Events on your site (museums, restaurants, halls, open air, stadiums)
Exhibitions
Conferences
Product launches
Feel free to send us a request for participation in tender for provision of catering services.
30th October 2019
Key words: coffee, shops, barista, arabika, robusta, segafredo zanetti, mobile coffee bar.