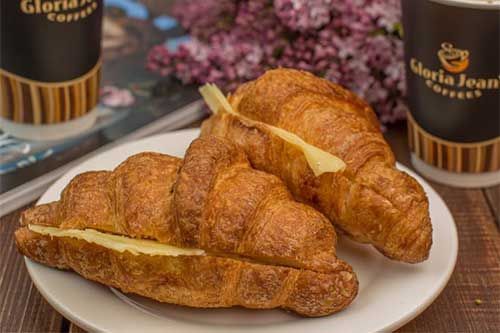 Provision of ready sandwiches and salads for Gloria Jean's Coffees.
Gloria Jean's Coffees is an American-Australian retail coffeehouse chain company that operates more than 1,000 coffee houses in 39 countries. They decided to open their shops in Baku in 2012. C`est Bon was awarded a contract for providing daily fresh sandwiches and salads for their growing businesses in Baku. Our team togther with Gloria Jean's Coffees staff worked on several ideas for sandwiches and salads. At the end the Classic Chicken, Ham and Cheese, Salmon sandwiches and Cesar salad were best sellers.
If you operate your restaurant or cafee, consider C`est Bon as your kitchen or continuation of your kitchen where you can get the ready food which is missing from your menu.
19th March 2013
Key words: packed sandwiches, packed salads, semifinal, frozen ready to cook, eat products and meals, peeled potatoes, carrots, onions, cleaned and washed lettuce, tomatoes, cucumbers, vacuum packaged ready to use beef, chicken and turkey