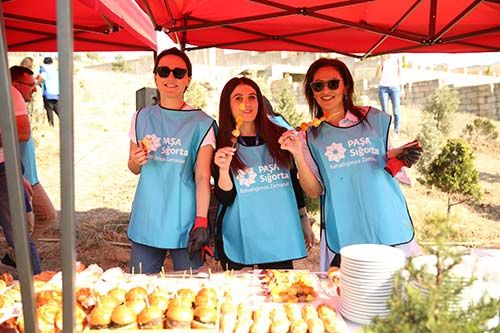 Celebration of Green Day by Pasha Insurance.
C`est Bon has a rich experience to organise the event outside of office and venues. This time Pasha Insurance approached us to organise the full event on open air to celebrate the Green Day to bring together all staff members. We love such requirements from our clients. 
C`est Bon services was covering:
Providing the catering services during the event
Setting up the two temporary tents (3x3 m each) to use us venue for food and beverage service
Bring the power generator to provide the power for facilities using during the event
Organizing the transport 
If your company is planning to organise the event in open air please feel free to contact us and we will deliver the best solutions. 
20th November 2019
Key words: green day, open air, events, coffee break, lunch pack, tea.